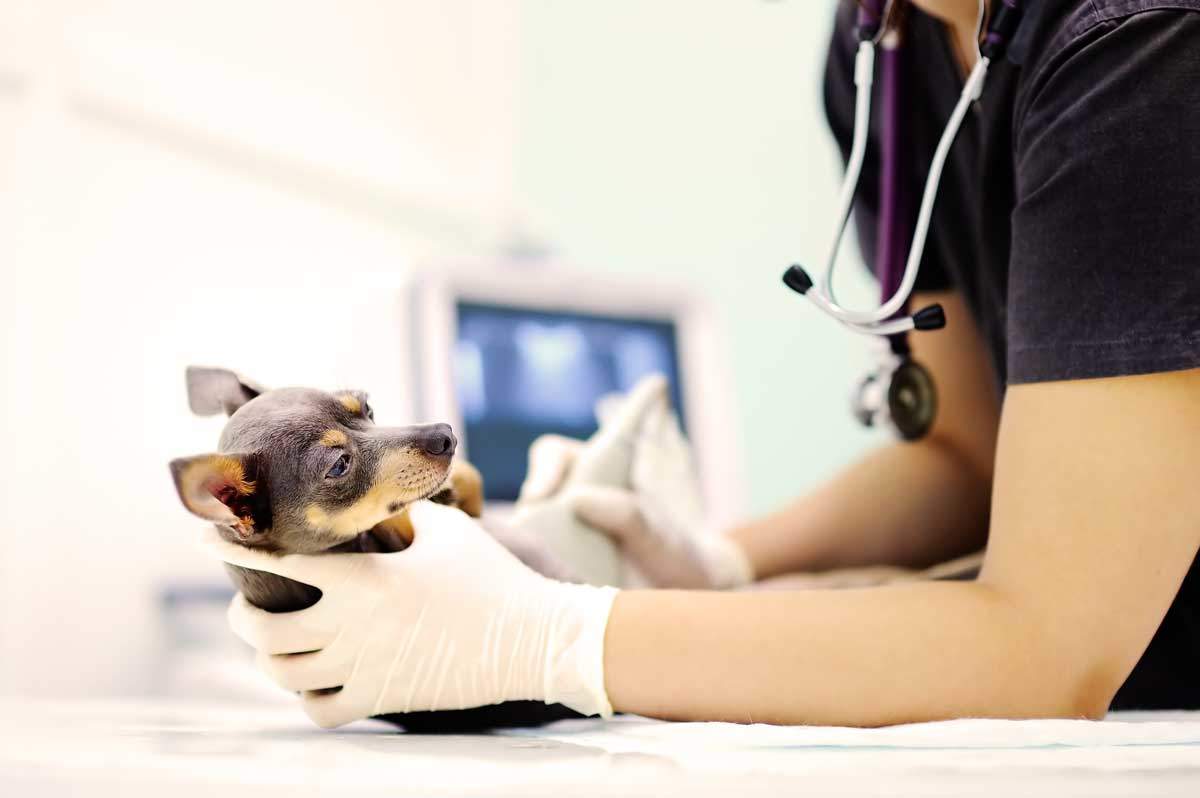 Medical
At Guilford College Animal Hospital, our staff members are here 24 hours a day, seven days a week observing, testing, caring for, and comforting every pet that comes through our doors. We take caring for your pet very seriously and make it our top priority to care for each pet as if they were our own. Your pet's health is important to us, not just while they're in our clinic but long after they've headed home. This is why we spend time listening to any concerns you have about your fluffy friend and doing full check ups each time they're here. We want to do our part in helping maintain your pet's health today, tomorrow, and in the future to the best of our ability.
You know your pet better than anyone, so if you notice their little quirks or daily habits begin to change, it's always better to be on the cautious side and have your pet checked out by our veterinarians just in case. If their personality seems to change overnight, they start acting strange or maybe overly tired, their eating or drinking habits change or they just seem off, schedule an appointment and let your vet know what the changes are you've noticed so they can do a proper check up and evaluation on your pet. It's always better to have a check up and find out nothing is wrong than to wait until it's too late. As the saying goes, "Better safe than sorry."
Regular Check Ups
One way to help your fluffy friend stay healthy and happy is by scheduling regular check ups with your local animal hospital. This allows your pet's vet to get to know your pet and notice any odd changes or small things that could be harmful down the road. Preventing health concerns is always better than treating them when possible. You can request an appointment with our clinic here so our team can help keep your pet live a long and healthy life with their best friend.
Testing Capabilities
Our Kernersville animal hospital is equipped with the latest and most up-to-date technology to properly test and treat your pet while they're in our clinic. Here are just a few of the many capabilities our hospital's advanced diagnostics has to test for a variety of health conditions and concerns:
Digital Radiography
Ultrasonography
Video Endoscopy
Blood Chemistry
Complete Blood Count Tests
Electrolyte Analysis
Blood Analysis
Gas Analysis
Coagulation Analysis
Services
We have a wide range of specialties among our staff here at Guilford College Animal Hospital. Each of our veterinarians specializes in specific areas that make them experts in their area to provide our patients with the best service and knowledge we can. We pride ourselves on being able to have so many experts in one location that can use their knowledge to help our patients live longer, happier lives. Our veterinarians are specialists in:
Internal Medicine
Radiology
Critical Care
Cardiology
Dermatology
Oncology
Ophthalmology
Anesthesiology
Neurology
Medical check ups are vital to the health and longevity of your pet's life. Through regular check ups, preventative care, vaccinations, grooming, dental care, prescriptions when necessary, and proper diet and exercise, we can work to keep your pet happy and healthy for many years to come. By scheduling regular check ups with our clinic, we can help prevent more serious medical problems down the road by diagnosing it and treating it before it's too late. Regular check ups aren't always enough though. Often what seems like a small change in your pet could be your pet telling you something bigger is going on underneath and should be addressed before their next check up. Thyroid disease, diabetes, pediatric and geriatric disorders, and endocrine problems can all happen suddenly and should be diagnosed and treated immediately. Our animal hospital is just a phone call away with our expert veterinarians and caring staff. Never hesitate to call and schedule a check up for your pet: it could save their life.