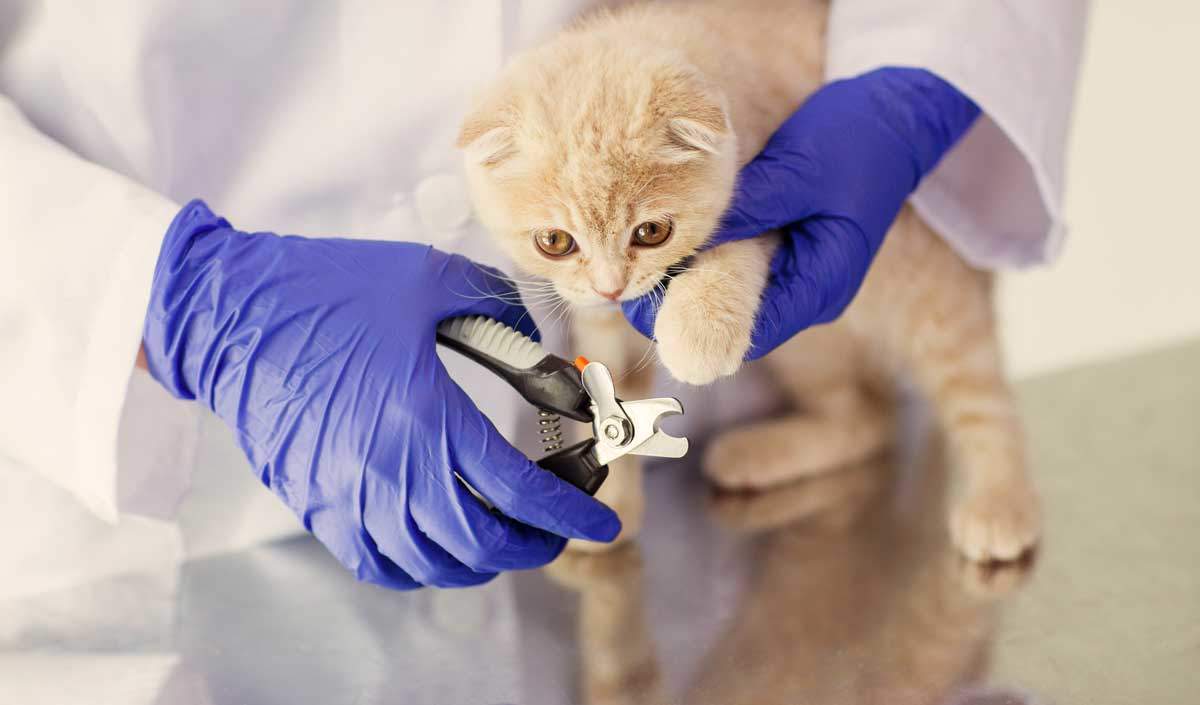 Bathing and Clipping
The general wellness of your pet begins with basic bathing and nail clipping.
Regularly taking your pet in for a bath and nail clipping can help catch underlying issues before they become larger problems. Our animal hospital offers  medical pet boarding when necessary, but we work to protect your pet from needing medical boarding with our wellness plans: regularly scheduled checkups to monitor your pet's health and any changes that may have occurred. Our animal hospital offers a full range of services so you can have a regular examination for your pet at the same place they get their baths and nail clippings. It's the perfect way to keep your pet cared for with friendly faces they recognize.
Pet Bathing
We love our pets no matter how many times they roll around in the mud or lick their coats of fur, but every pet needs a little freshening up every now and then. Our pet bathing services will make your fur baby look as good as they feel. Regularly bringing in your pet for a bath can also help us work together to keep your pet happy and healthy.
Our baths include: 
Shampoo: In order to get your pet clean, we shampoo them with the safest of products. We take our time and ensure that your pet feels relaxed and calm throughout their bath. We highly recommend allowing our professional staff to give your pet their bath to save you time, save your bathroom from being covered in water and fur, and protect your arms and legs from scratches.

Brushing

: Brushing your pet's fur is one of the best ways to diagnose any underlying problems that may be developing that can't be seen with the naked eye. Brushing allows our staff to get close to their skin while making them feel relaxed and comfortable while removing any dirt and dead hair that has been accumulating. We also brush to help prevent tangles and matting to protect your pet from the risk of infection, and of course, bring out the natural oils in their skin to give them that shiny fresh, clean look. 
Pet Nail Clippings
Just as humans need regular nail clippings for better day-to-day living, so do our pets. Nail clippings for pets are so important for their overall health and well-being. From splitting to harmful germs and bacteria, your pet's nails could cause health issues later in life if not cared for properly today. At Guilford College Animal Hospital, we provide quality nail trimmings for pets to help keep them safe and enjoying daily activities. Our kind and qualified staff take care of your pet and help them feel as comfortable as possible during every nail trim.
Why nail trimmings are so important for pets
Dogs:

Long nails can be painful for your dog, especially if you walk him/her often and their nails hit the pavement with every stride. If your dog doesn't get regular clippings, every step on your walk could be painful. When the nails are long, each step your dog takes pushes his/her nail back up into the nail bed. Longer nails are also more likely to get caught on something and be torn off or split, causing your pet a lot of pain. Having your dog's nails trimmed regularly will help prevent pain and discomfort while also ensuring the nails don't curl under and back into your dogs paw pads which could cause infection. Nail trimmings are a simple way to keep your dog happy and enjoy daily activities without discomfort or pain.

Cats:

While cats need their claws to jump and feel around, having your cat's nails clipped can help prevent them from breaking his/her claws. This happens when their nails get wrapped up and caught in the carpet or other similar household items, like furniture and clothing. The tips of a cat's claws can become very sharp and could possibly curl over and grow into their pad or foot resulting in a need of removal by surgery. Having your cat's nails trimmed regularly will help him/her enjoy their day without worry of their nails getting caught where they shouldn't.
You can schedule an appointment to get your pet's nail clipped with us today to save them from any possibility of pain or discomfort. Our staff will help keep your pet's paws healthy so they can have a long, happy life.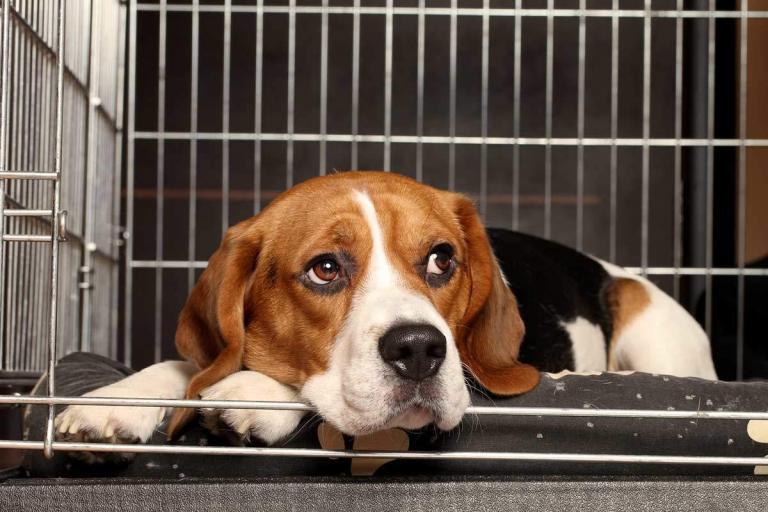 Medical Pet Boarding
At this time, Guilford College Animal Hospital only offers  medical boarding for both cats and dogs. Our medical boarding is designed for pets with special medical needs that make outside boarding facilities less than ideal. Our veterinarians will make sure that your pets are safe and cared for around the clock.
Why trust Guilford College Animal Hospital with your pet's  medical boarding?
We know your pets:

We have been your pet's vet for a while and already know their medical needs. We have the resources on site to help care for your pet and make sure they are safe and comfortable. Our staff are all trained professionals who can help administer any medication and make sure that your pet is loved and cared for while you're away. 

We make sure your pets are comfortable:

We understand that your pet is like your child. You wouldn't feel comfortable leaving your child with a babysitter for a week of vacation in an unsafe, uncomfortable, or unclean environment, so why would you just trust just any boarding place with your pets? We make sure that our facilities stay clean and provide a safe and nurturing environment for your pet. We care for each pet as if they're are own and ensure their stay is a comfortable, happy one.
Contact our office for more information on our general and medical boarding for cats and dogs. Our staff is happy to answer any questions or concerns you have or schedule a boarding stay for your pet.